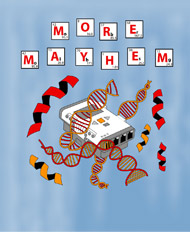 Luke's Profile
Click on the image to go back to the index.
Luke
Age: 10
Grade: 5th
Number of years on the team: 1
What did you work on most this year? I worked on building and programming for most of the missions, and I worked on the flag/artifact mission most.
What is your favorite mission and why? My favorite mission is the protective structure because it's cool how simple a hard task can be.
What are your other hobbies and/or interests? Some of my other interests are building LEGOs, watching TV, listening to music, and reading books.
Is there anything else you would like people to know about you? I'm a Star Wars fan.